Scheduling a tournament can be complicated work and one wrong move can send an entire playoff season into a tailspin. With ACTIVE's tournament software, your schedule is created from the first round to the championship game, without any need for manual intervention. Featuring single elimination and double elimination brackets, plus a round-robin generator, your tournament bracket is automatically configured based on the criteria that you choose. Our bracket maker creates your tournament schedule in seconds, saving you time and energy.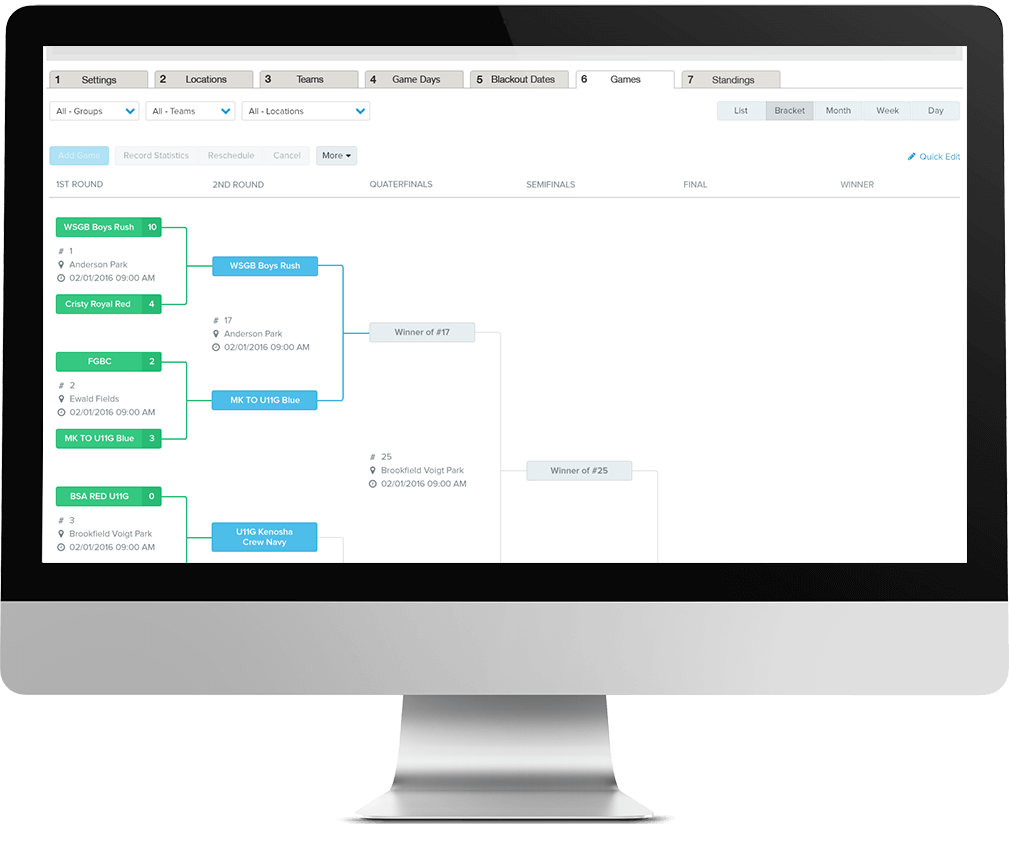 Create Your Tournament Bracket in Seconds
ACTIVE's tournament management software helps with every step of the process:
Easily create your tournament bracket for single elimination or double elimination brackets. Set games around your desired timeframe, seeding, blackout dates and location.
Utilize LeagueOne's integration with Arbiter to assign referees by league, sport and level.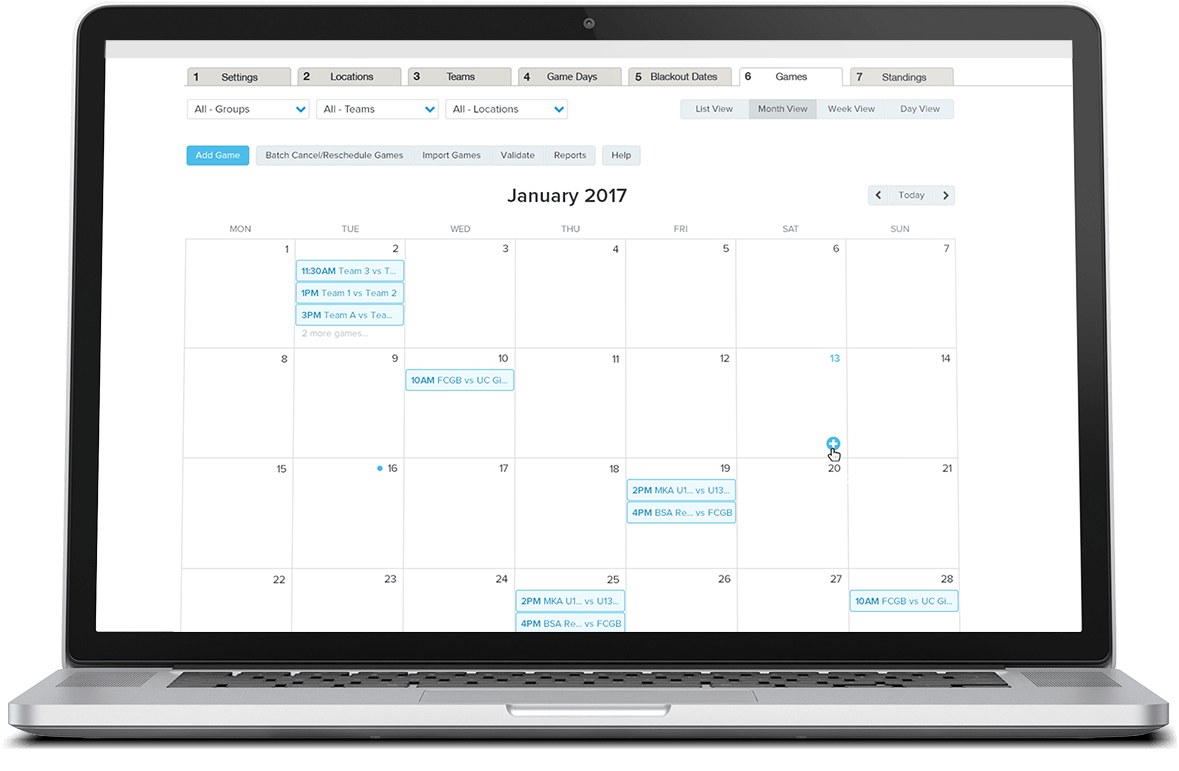 View your tournament – and game times – on the calendar view, and export games to iCalendar.
Remind players about upcoming games with our schedule notification, by emailing or texting days before game time.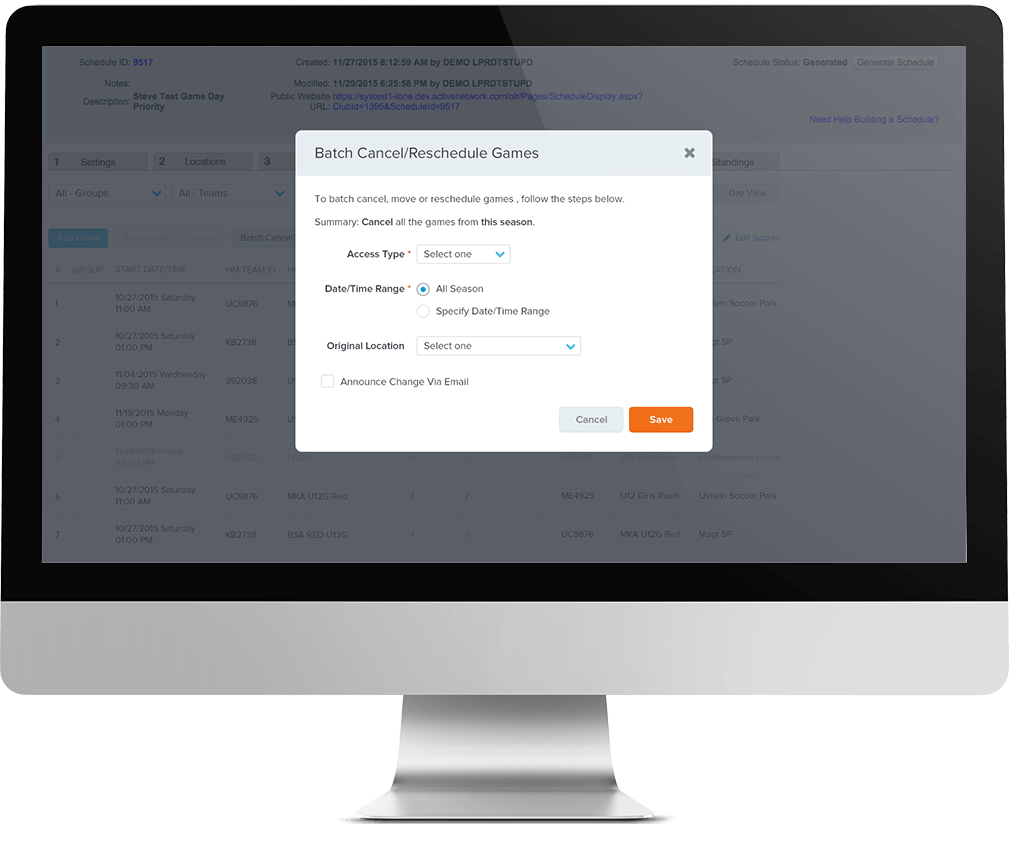 Need to reschedule or cancel the tournament? Tournament scheduling software lets you easily change or cancel games in seconds, and then send out an SMS text or email, keeping everyone updated and in the loop.
View teams by age group or skill level, and set your brackets accordingly, ensuring even games throughout the tournament.
Baseball & Softball
Create playoff games based around your criteria – number of games in the series, age groups, number of teams and more.
Learn more »
Soccer
Keep your association on track with easy-to-follow schedules – for the season or tournament play - in seconds.
Learn more »
Football
Friday night lights or Saturday afternoon sunshine, you'll know when and where you'll be kicking off during playoffs.
Learn more »
Tennis
From clay to grass courts, you'll know which surface you're playing on with our tournament software, which keeps you inbounds and on schedule.
Learn more »
Volleyball
The entire team will be on the court and on the way to the championship with tournament software that keeps everyone up to date on game times and locations.
Learn more »
Hockey
Playoff hockey is serious stuff, and our tournament scheduler makes sure everyone knows when and where the puck drops.
Learn more »
Lacrosse
From full to partial seasons, our tournament scheduling software will keep you on the field and driving toward the championship goal.
Learn more »
Basketball
Set up your championship tournament in seconds and make sure every team knows when and where tipoff takes place.
Learn more »
Fitness Competitions
Keep your competition on schedule and make sure your athletes are where they need to be with our scheduling software, perfect for every throwdown.
Learn more »